Michel M. Dard, DDS, MS, PhD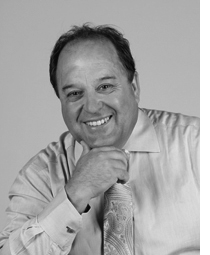 Michel M. Dard, DDS, MS, PhD was trained in dentistry and oral medicine in France. He was a faculty successively at New York University, College of Dentistry and Columbia University, College of Dental Medicine both in the city of New York.

He currently develops his surgical/prosthetic and mentorship/coaching activities according to the Peer to Peer Partnership (P2P) concept all over the world with home plate at the Vizstara clinic (Englewood Cliffs, NJ, USA).

After acting several years as the Head of Medical Affairs at Institut Straumann (Basel, Switzerland) he is now the Global Medical Director and Head of "Straumann Clinical Experts" department for the whole Straumann Group.

Michel M. Dard authored more than 160 peer-reviewed international publications and book chapters or monographs.

He lectures globally at major international congress, symposiums, university seminars and before scientific societies on implant dentistry, biomaterials, regeneration and surgical & clinical science.
top